To have high rankings on Google for articles is a long-term game. Many people play with a big system of Google that they do not know much about it.
So, they have struggled with the ranks of their websites, and the results cause less traffics, causing less benefit and income for your business.
For many years working in Search Engine Optimization (SEO), I choose the most important skills that you can use to do on-page SEO for any posts and pages of your websites, which can increase their positions easily and quickly.
What are these skills? You check the details in this article and find out the suitable way of SEO.
1. Checking the length of an article
The article is long enough to solve at least one problem. Many seoers will tell you that the article at least 1800 words to 2,200 words for writing seo content to rank it high on the google.
This issue may be true suitable for some topics, which are really short keywords and a lot of competitive. Espcially, with general topics, they request long articles to solve different sides of its issues. But the length of article is a discussing topic, and no one can ensure how long can rank better.
Having the same word-count as a top-ranking article isn't going to make your pages rank first, just like having a bunch of USB chargers isn't going to get you to the moon. But, I'm still tempted to buy some of those USB chargers…https://t.co/TIuJHwHufn

— 🍌 John 🍌 (@JohnMu) February 8, 2020
Those ideas are from other people, SEOers. Surely, you are waiting to hear from my views.
Oh, life is easier if you think simpler. If you follow Google, you never meet its targets because month by month and year by year, Google teams work to change its algorithms to meet the different needs of researchers following their search intent. Can you compare your team with the Google teams? Definitely not!
So, in my opinion from the long-term experience of SEO, the perfect length of an article ranges from 750 words to 1,200 words. With this length, it is good enough for one post to solve one problem completely. Also, the important side is that your readers do not feel bored and lengthy.
Do not catch up on the length of writing, then focus on the way that you solve problems.
2. Selecting less competitive keywords
The next one to know to get more views and high ranks is what to write about. The topic which you choose has more or less competitive.
Take a look at a search query above. With "travel to USA" gets over thirteen millions of results, that is a big big competition if you write about this topic.
Do you want to go on the struggle roads or smooth road? Surely, 99.9% selects walk on easy ones.
How can we get our good purpose while do not fight against a lot of obstacles in SEO factors as well as content marketing?
So, you choose topics with fewer competitions. It means that you can choose a long-tail keyword, but this keyword has enough search queries. You can find this one by using the google keyword planner; type a topic (with few words) which you want to tell about, and google planner will suggest a lot of relative keywords as topics.
Then, you pick up one of them with less competition, usually a long-tail keyword. This keyword should have from 1,000 searches per month, so you will have some readers who may your customers in the future.
The second way to find less competitive keywords is to type the short one on the google search. Then you can see many longer keywords suggested automatically by google. The keywords are also good to choose for writing.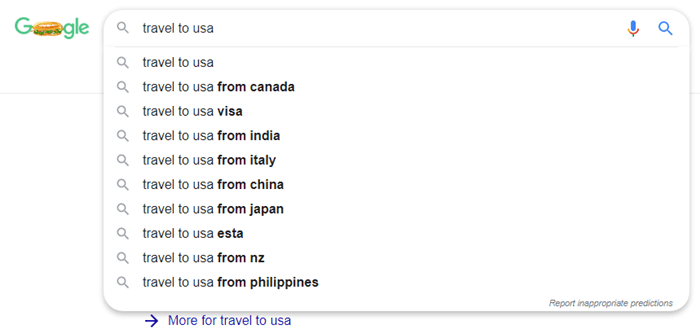 From this step, you start going away from the crowd of fighters. Now, let's go on the easy ways which we choose.
The next one is my invaluable experience which I have got during my time working in on-page SEO and website development.
3. Writing ordinary posts
What are they? After you write a key article as the topic which you select above, you continue writing about this topic again and again with more relative articles.
Why do we need to write other posts about this topic?
You need to have more links to your key post because your new post cannot have many external links. So, internal links take essential roles to tell google that that article is important as a cornerstone like Yoast's suggestion.
You may learn how to insert Yoast Seo correctly.
Remember that you do not need to focus so much on keywords with planet articles. To make your SEO work comfortable, you also do not mind how long these articles are, or how many views for keywords on these ordinary posts although more research queries and views are often nice, but not note much.
To have good internal links back the cornerstone post, you have at least 5 planet posts. After all, you put a link from each ordinary article back to the key post. You do not worry about anchor texts while you use internal links. But, I recommend that you use at least the same 3 anchor texts to link back the key article.
4. Checking the title of your post
It is time to check your writing. Does your article have a good title? If yes, congratulation! If not, think twice to find an interesting title.
There are many ways to write valuable titles. Usually, to have an attractive and clickable title, you need to study more and do a lot of tries with it. Luckily, a simple method that can support you is using adjectives with nouns to focus on the feelings or to create funny feelings to readers. That finishes one of the vital steps of on-page SEO techniques.
When your post has a nice title, you need to look it again to see if there is a keyword of the topic you want to focus on. The title needs to contain all of the words in the term of the keywords, but it does not need to have the same order as the long-tail one. The keyword in the heading must be natural for reading. So, the words of a long-tail term can scatter in the title. That's all right! It's because Google is very smart to know what it is.
5. Working with H2 tag
To support Google to read and rank your article easier and higher, you need to work with the H2 tag in your article. It means an organization is perfect to read it easier for Google and readers with highlights.
You can notice right in the article, I also have h2 tag clearly for you to know where to start to read, which part you are on it.
The most important thing for this step is to insert keywords into your H2 tags to tell that the content adapts to the main topic. The keyword in h2 tags can appear only one time for an article.
Again, insert a keyword in the h2 tag in a natural way.
6. Insert, bold, italicize, underline keywords
When you finish working with the h2 tag, you recheck the writing to begin doing on-page SEO on the content with its keywords.
First, you study more about kinds of keywords. There are two kinds of keywords that are needed to note: the main keyword and ordinary or derivative keyword.
The main keyword is the term containing all of the words of that keyword, usually the same order of long-tail keyword.
The derivative keyword is the term containing all or most words of a long-tail keyword, that does not need to have the same order as the main keyword.
Example: The main keyword is "cheap places to visit in the US".
The derivative keywords are "cheapest places to visit in the US", "cheap places to visit in the USA", "places to visit in the US", "places to visit in the United States of America" …
After defining some main and derivative keywords, you scatter the main keywords in the content with the ratio of 1,000 words of content covering 2 – 4 main keywords, an article with 750 words often contains 2-3 main keywords.
And, continue inserting derivative keywords with the ratio of 1,000 words of an article having 5 to 10 words of the ordinary keywords.
After that, you will choose keywords of the topic in the article, and you bold, italicize and underline these ones. The purpose of this work is to tell google that your content pays attention to this topic. You need to choose 1 or 2 main keywords for this step; and 20% of derivative keywords.
However, be careful to do this skill, because sometimes google will mark articles as spams and drop off their ranking if you overdo SEO.
In short for this step, insert main keywords and ordinary keywords in the content. Next, bold, italicize and underline around 20% of keywords.
7. Adding interesting photos
The last technique is to insert photos ( or a video) into your article. A photo is worth 1,000 words is right when that photo is suitable for explanation or seo in content writing, and it can help the readers more interesting and happy to keep their eyes on each word.
You can create your own photos with simple skills needed on photoscape. This is the easiest free software to work with photos for amateurs. Or, you may log in canva to get thousands of available photos. This tool is for both beginners and experts to design and edit photos, infographics…
Depends on your topic, the photos insert into the content with a density from 150 to 250 words with one photo, that is enough. Also, remember that photos inserted are not too much, enough to support the content easier to understand and to improve interest for readers.
Conclusion:
Google is the most important to get valuable views for your website. Although you like or unlike SEO, you have to join this game and take advantage of it.
Many factors can help your pages rank well on search engines. You may be a headache with thousands of algorithms when studying SEO skills.
I have shared with you invaluable experiences above, which are the results of many years working in the internet sector and SEO. These tips for SEO are selected carefully to help your pages quickly get higher ranks on the google search.
And ideally, these tips are easy to do by yourself. But, before doing any change for pages, you need to audit WordPress websites carefully to understand what you will do.
Have you tried these skills for content writing and seo to rank your article on Google?